SOUND ON FOR REAL SOUND ENJOYMENT
Nubert stands for authentic sound reproduction of the highest quality. It is rare to experience loudspeaker history as closely as at Nubert electronic GmbH. Rooted in the Swabian region, the success of this home-bound hi-fi expert began over 45 years ago. Specialising in the manufacture of high-quality loudspeakers and electronics, Nubert focuses primarily on direct sales. With a team of over 80 employees, the expert offers 600 products via its own online shop and branches. Nubert also sells its products via the amazon and eBay marketplaces and the Media-Saturn Holding portal.
OUR TASK
Nubert's challenges began over the years with its self-developed online shop. It increasingly led to a dead end: the integration of connections and plugins became an ever-growing obstacle. It was not possible to link online and offline services for a seamless omnichannel experience. Manual maintenance efforts and working with a single programmer also slowed down the development considerably. Particularly problematic was the dwindling visibility on Google and the resulting drop in sales.

Our task was therefore to write a new chapter for and with Nubert: The migration to the comprehensive and future-proof e-commerce system Shopware 6. The main requirements were clearly defined: A state-of-the-art D2C online shop that presented the Nubert brand in a modern way and in line with its corporate identity. Service also had to be emphasised and be present at the right points of the customer journey. The requirements in terms of technology, data and processes were as follows: Existing systems, such as ERP and sales channels, needed to be seamlessly connected. It had to be possible to maintain and control data centrally in the future. In this context, the distribution of data from the ERP system to connected marketplaces also had to run smoothly. Nubert also focussed on automation.
HERE IS A POSSIBLE CUSTOMER JOURNEY FOR A NUBERT CUSTOMER. THIS SHOULD BE MAPPED IN THE BEST POSSIBLE WAY VIA THE NEW SHOP.
David is an absolute hi-fi fanatic. He attaches great importance to crystal-clear heights, deep bass, a broad image spectrum and a neutral, flawless sound. He wants to buy a new subwoofer for his home cinema that can go a few hertz further down. He is already familiar with Nubert from various test reports and through friends and acquaintances, but he has never heard a product before. In his search for an exchange of experiences, he ends up online in a forum for hi-fi experts. Some users rave about their Nubert products and proudly show photos of their home cinema equipment. David is immediately interested and looks in Nubert's online shop for a subwoofer that goes below 25 Hz - where the frequency range of his current solution ends. David finds what he is looking for and would prefer to buy directly from the manufacturer and take out an extended warranty.
However, he still wants to be certain of his decision. The nearest showroom is over 400 kilometers away, so he discovers the "Ask an owner" feature right next to the product image on the product detail page. Using the integrated Experify service, he can easily and conveniently chat with owners of the product and get helpful opinions on his favourite product. David makes a confident purchase decision and finalises the purchase via the Nubert online shop. Enthusiastic about his product, he registers online with Experify a few weeks later. As the owner of his nuSub subwoofer, he would like to exchange ideas and provide support in the Nubert community in the future. He also proudly uploads a photo of his new home cinema equipment to the customer gallery of the Nubert online shop and shares his joy with the new subwoofer.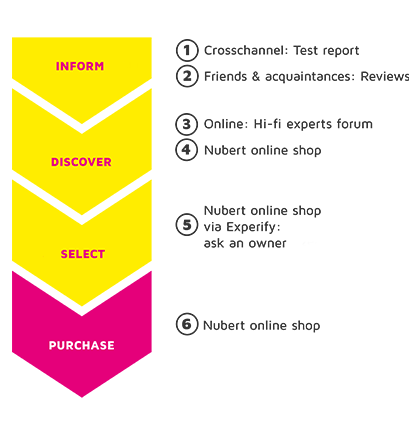 THE IDEA
We show the diversity of sound in all its facets - design, technology and service in the perfect mix. With the digital strategy, we develop the optimal target group approach for the future UX design. We want to emotionally involve brand-enthusiastic fans. We create tangible proximity to Nubert through the advantages of direct sales - nobody can offer service and product information as well as the manufacturer itself. Technically, we use Shopware's API to create clean connections for smooth communication between the systems. We customise Nubert's storytelling options through the use of plugins.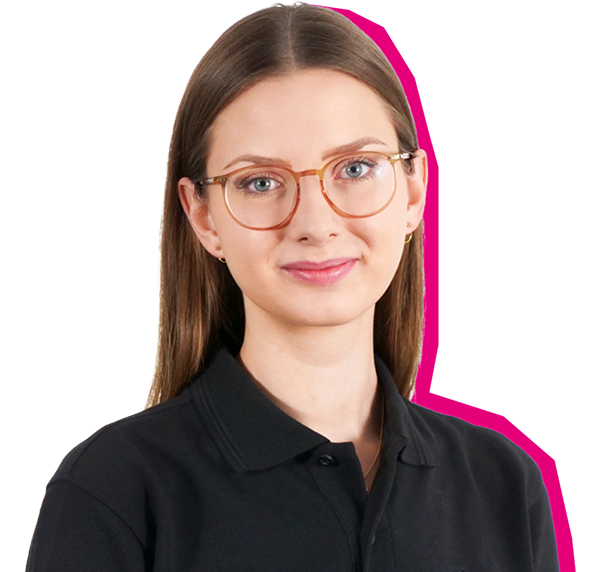 "With the NETFORMIC team, we not only found the ideal shop system for Nubert, but also developed creative ideas together and implemented them successfully. We are impressed with our new online shop and look forward to continuing our collaboration."
 THE RESULT
We are enthusiastic about Nubert's passion for skilfully playing to their strengths in direct sales. With a lot of team spirit and the will to create something new, we have created a future-proof online shop together. We are proud that Nubert was awarded Shop of the Year 2023 by Focus Money. We developed many other exciting ideas for Nubert's online shop as part of a hackathon. We are very much looking forward to the future together.
YOU ARE PLANNING A SIMILAR PROJECT?
CONTACT US NOW FOR MORE INFORMATION!